The Overclocker is an upgrade that is built into regular IC2. With this mod installed, the Overclocker can be used not only to speed up your machines, but also to charge your equipment faster. 
3 10k Cooling Cell
2 Copper Cable
1 Electronic Circuit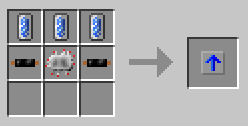 Ad blocker interference detected!
Wikia is a free-to-use site that makes money from advertising. We have a modified experience for viewers using ad blockers

Wikia is not accessible if you've made further modifications. Remove the custom ad blocker rule(s) and the page will load as expected.